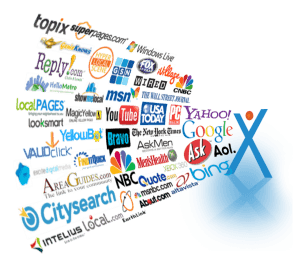 Social media Networks count millions of visits per day, which makes it a great way to transform your business to more accessible service provider, but social network platforms can also assure your company's brand identity, so it is very important to be actively involved with your targeted audience and potential customers. There are some places on the network which could effectively help you to claim your brand and reach out to your clients.
Google Maps
Google maps are a great way to claim your brand and show your availability in form of address, country, phone number and email, so your clients can find you easily. Google maps can also help you increase your online visibility, consequently raising your Google rates.
Google +
Google + is actually more than just a common social network, on which you can also share, post, advertize, announce novelties regarding your business achievements, and of course get +1'd. +1 ratings are considered as very favorable at Google, so the more pluses you are getting on your account, the more visible you get on Google search engine. Google + is maybe one of the best ways of starting your online business profiles, claiming your brand and interacting with your potential clients.
Facebook
Facebook is maybe the best social network for getting socially involved as an individual, but that makes it also a great for business owners looking for potential clientele. There are some great apps on Facebook, such as Facebook Places, where you can easily state the place of your business and claim your brand in the way that everyone can see it.
Foursquare
You might already have an account on Foursquare on your name, without even knowing it, so information entered by user can often be misleading and inaccurate. The best way of claiming your brand and preventing this scenario is to make an account on Foursquare, yourself.
Yelp
Yelp is one of the most popular social review websites, where anyone can make reviews on any company's products and services. If your brand is not registered on Yelp yet, you should probably go ahead and claim it, encouraging your clients to post reviews on your services.
LinkedIn
LinkedIn is great place for presenting your business online, and of course great way of claiming your brand. You can make an account under your company's name, announce goals and achievements, and share your ideas. You can also hire different LinkedIn account users or get in touch with other companies and start partnerships.
Manta
Manta is very similar to Yelp, but if you have Yelp account and established brand, that doesn't mean you shouldn't make a profile on Manta, just the opposite. Apparently, the more your brand is talked about, the more you get popular with increased traffic along the way.
Urban Spoon and Dine.com
If you are a restaurant owner or you are running a hotel with restaurant and bar, then Urban Spoon and Dine.com could really help you claim your brands and get your reviews, which might as well lead to more successful business. You just need to make a profile on one or both sites and you are ready.
Blogs
Blogging is a great way of increasing your traffic and raising your rates. Be sure you are actively updating your blog so you could claim your brand and establish good reputation.
Make your own Website
You can hire a professional web developer and designer to make your site for you, so you could claim your brand and showcase your business in any way you want. By choosing the right keywords for your web content and optimizing your site, traffic will be increased and you will be able to get more favorable ranks at search engines, as well as establishing your company's brand.
https://getyoursiterank.com/wp-content/uploads/2015/02/Places-Where-You-Should-Claim-Your-Brand.png
280
300
Online Ion
https://getyoursiterank.com/wp-content/uploads/2016/09/logo.png
Online Ion
2015-02-24 10:54:59
2016-07-02 09:30:56
10 Places Where You Should Claim Your Brand