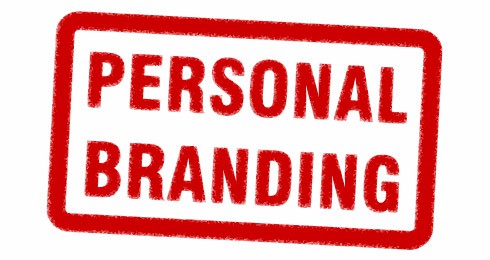 Every company is focusing on choosing their brand name, but when you look at great companies' logos, campaigns and advertisement, you can't seem to stop thinking about how perfectly well established their brand name is. The thing we often miss on is remembering that even those big corporations had humble beginnings and had to work hard to come to the point of great success. If you are on the business market for a while now and all factors are going in your favor but your business is still at the same point where it was at the beginning, than you would probably want to change your strategy and start branding online.
What Am I Doing Wrong?
Small businesses, online shops and service firms are all doing branding online by blogging, optimizing, being socially involved, etc. But, those companies also have to work on establishing good reputation of the man standing behind that business. This is often very important because successful small companies are shown to have more personal approach in relationships with their customers, gaining their trust and making long lasting company-client relationships. If CEO standing behind a certain company is not reliable or if he is even involved in some obscure business, his company will inevitably fail. Announcing news as CEO, sharing ideas with your clients and by responding to their comments, feedbacks and questions about your services and products, you will certainly establish great reputation and gain new faithful customers.
Why CEO branding online is important?
Being a company CEO is very important role to have since most people are actually observing a company through the deeds and business moves of its leader. If you are struggling to get your company noticed and your good reputation established, then you should consider hiring a professional PR manager to help you with your reputation and commercial advertising. It is all about good marketing strategy and getting socially involved on number of social networks, blogging and owning a website. You can always get your accounts managed by social media specialist, which ought to give you great rates at search engines and increase your trafficking, leading to increased popularity of your services and products and your personal online brand established.
How to build your company's brand
Online branding should probably start with making your personal website which ought to be designed to showcase your business goals and stress out your services, products and recent achievements. After your site is created and fully functional, next natural step would be creating and managing multiple social network accounts and starting your company's blog. Besides providing valuable info regarding your company, you will also be able to directly interact with your customers, raise your ratings at search engines, get increased trafficking towards your website or online shop. You will, of course, be able to establish your online branding and enjoy all business amenities which great reputation can give you. If you think you won't be able to manage all of your social accounts and blogs actively, you should consider hiring a professional, who will besides successfully managing your accounts also take your online brand to another level.
https://getyoursiterank.com/wp-content/uploads/2015/02/A-Definitive-Guide-to-Your-Personal-Branding-Online.jpg
260
490
Online Ion
https://getyoursiterank.com/wp-content/uploads/2016/09/logo.png
Online Ion
2015-02-24 10:54:16
2016-07-02 09:31:28
A Definitive Guide to Your Personal Branding Online