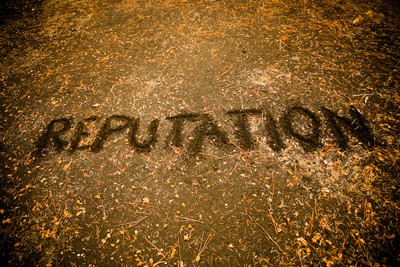 Reputation can either boost your business and raise your sales, or can just as equally leave you behind your competitors, so whether you are an individual salesman, entrepreneur or representing your company, you would definitely want to consider having your reputation monitored and taken care of. To find out what position your business holds in the world of online business, you can always use couple of solid monitoring applications, or even hire a marketing specialist to monitor your reputation and lead you to success with well-tailored analytics, if your budget allows you to.
Good Online Reputation Can Make Your Real Life Business Flourish
If you get involved in your online business development, you will be able to get an accurate insight on whether your marketing strategy needs improvements, according to your site visitors' feedbacks. The studies have shown that most people actually take feedbacks very seriously and usually take a friendly advice regarding products and services. So, the best way of making your business successful is to transform your strategy into more user-friendly approach to your clients and potential customers. If you try your best and get involved in online community via social networks and blogging, you will be able to follow up with real life opinions and comments and learn how to improve your business. The better the comments and feedbacks are, the more your business is growing.
Reputation can Boost or Destroy your business
Internet offers many amenities when it comes to wide share of, both, valuable and trivial information, but overwhelmed accessibility to negative information can be a great downfall and devastation for business. Bad reputation is even easier to get than respectable one, for information spread quickly over the World Wide Web, and as your business arises it can also definitely fall. So, whether or not you are online, your reputation is being inevitably built. In order to prevent misleading info and bad online reputation, you should get involved on social networks and take care that your services and products are high-quality and professional.
Understanding your customers' needs
There is hardly a better way of making a perfect marketing strategy then by monitoring your targeted audience. The best way of knowing exactly what your customers need is to follow up with their comments and feedbacks, so you could focus on delivering services your customers require and make your business moves in accordance with market demand.
Quick responses to comments can take you long way
By being involved with your customers and responding to their comments and promptly answering questions regarding your products and services, even the negative aspects and resolving technical troubleshooting, you will show your appreciation and earn your customers' confidence. By monitoring your customers' feedbacks, you will show that you are personally involved in your business and not just selling the services for plain profit.
Stay ahead of your competition
Monitoring your competitors is equally important for your online reputation as any other aspect, for by tracking the factors of strategy your competition is conducting, you will be able to stay always one step ahead. Monitoring competition is also very crucial in order to avoid "badmouthing" and negative marketing campaign your competitors might get involved with. Soon enough your business will grow with your marketing strategy running smoothly and your priorities set to monitoring your online reputation, leading to inevitable prosperity and improvement.
https://getyoursiterank.com/wp-content/uploads/2015/02/5-Reasons-Why-You-Need-To-Monitor-Your-Reputation-Online.jpg
267
400
Online Ion
https://getyoursiterank.com/wp-content/uploads/2016/09/logo.png
Online Ion
2015-02-25 11:36:22
2016-07-02 09:27:52
5 Reasons Why You Need To Monitor Your Reputation Online