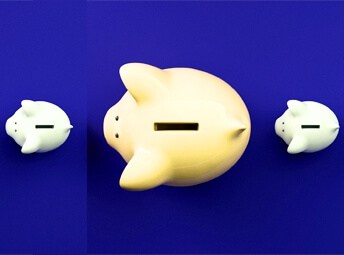 Search engine optimization (SEO) is the art of getting in the top 10 positions of search engine result pages (SERPs) and bringing more organic (free) traffic to your website.
But does it contain a LOT of work?
If you're just starting a small online business, SEO may seem like another language you'll have to learn to skyrocket the success of your online business.
But do you have time and resource for that?
Do you really want to learn the tricks and trade of the SEO business?
Will it cost you more to learn SEO, or is it more beneficial to hire a full-time dedicated SEO expert?
Oh, yes, I hear you ask, "SEO is for corporate giants, like Nike, who have plenty of money to invest. How can SEO help me and my small business?"
Yes, over the past few years, I have been hearing these types of questions from my clients, all the time. And I want to let you know that I can feel your pain.
Whenever the word "SEO" pops up, people get all excited when they hear how "technical" and "time consuming" it can be, and how it evolves with time. They think that people who are ranking on the #1 page of Google are "corporate giants" who have plenty of cash in their pocket to hire professional SEO consultant for their SEO campaigns and small business have no place in search engine pages.
Totally wrong! – SEO can work for small businesses like yours, too, and let me explain this to you with few examples in this article. But let me repeat this once again, "YES, SEO can work for both medium as well as small business!"
How can I be so certain that SEO works for small businesses?
Because we've seen it manifest for tens of thousands of small businesses, if not millions. I am talking about "one-man-run" small businesses here.
Our clients are mostly in small business niche.
For example, Amanda is a part-time university teacher and a blogger. Recently, she hired us for her SEO strategy, and this is what she had to say.
"Just want to thank you guys. I hired GetYourSiteRank to look after my SEO strategies – optimize my website, content, and generate monthly report to keep track of my progress – and wow, after consistent 48 days of simple SEO tasks, my web pages are ranking in the 1st page of Google for most niche-related keywords. I know I still have to do a lot of SEO to double my figure, but with only little effort a week, I am more than happy to see my online business making profits for me. Most customers are calling me to learn about our college program. Thanks to their helpful SEO tips and strategies, I am starting to see results."
Remember, she has not even touched anything deeper than the usual SEO tips.
But if you want "real" numbers/proof that this whole SEO thing will work for your business, then here it is.
SEO highlights your business
We're in a fairly competitive market – Internet Marketing! The only other competitive market is the X-rated industry, or the weight loss industry, but still way too competitive.
But, let me share a secret with you – no matter which industry you're in – there is a ROOM for you in the search engine result pages (SERPs) and you can generate huge ROI for you small business.
Are you ready to see the figure?
Over the past 12 months, one of our website organic traffic has increased by almost 845%! Last year, in the same timeframe, the site saw around 1,500 visits, but today, we've got over 17,000 web visits just from organic search.

One year of SEO work
The above screenshot is the organic traffic information grabbed from our Google Analytics account. The "targeted" and "hungry" traffic we saw on our website was mind-boggling. Look at our conversion rate for January for the year 2012 and 2013. It increased with more than 300% from the conversion ratio for the same period last year.
How Much Should You Spend on SEO?
We do not spend a lot of time doing SEO for our website. Really, we do not. Maybe 1 hour a week at the most. And no, we really do not ask for anyone's help from the outside.
It's just that you have to spend few hours finding the proper market, doing some keyword research, and optimizing your website and content around it initially, and post content on a regular basis. That's all there is to SEO to highlight your small business and get "targeted" customers calling you.
Yes, SEO can work for any kind of small business, and even for tiny small businesses. All they have to "stop" doing what others are doing, do things that really "work," and use sound SEO tips and methodologies into your existing marketing efforts.
If you want to see whether you can rank in the 1st page of Google for certain keyword phrases,
click here to get a FREE SEO analysis

.
But let me ask you guys – Do you really think SEO can work for your small business? Let's discuss it in the comment below.
Oh, by the way, if you liked this post, please help share the message with your friend, colleagues, and even your boss, by using a "share button" at the side. Please visit again to read more helpful tips on SEO and Internet Marketing.
You can get those "targeted" and "hungry" buyers land on your website for certain key terms related to your industry. But are you prepared for it?
Click here

to get a FREE SEO consultation for your small business!
https://getyoursiterank.com/wp-content/uploads/2016/07/Pot-of-Gold-SEO-Highlights-Your-Business-2.jpg
255
344
Online Ion
https://getyoursiterank.com/wp-content/uploads/2016/09/logo.png
Online Ion
2013-12-20 21:10:35
2016-07-02 10:13:08
Pot of Gold - SEO Highlights Your Business