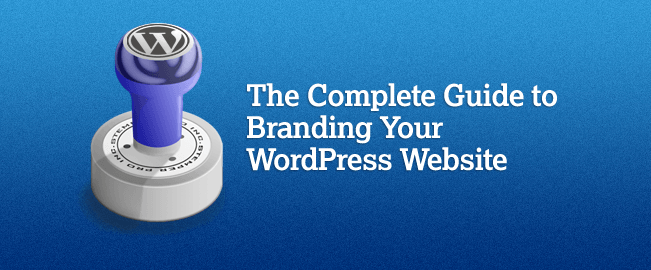 The way your business is branded counts at your visitor and potential customers, so you need to find a way to make your site more visible and have your brand established. WordPress is helping individuals, companies and business owners since 2003. to establish their brand the best way possible and showcase their business in appropriate manner. WordPress has many qualities which contribute to easily established branding and recognizable company ownership, which makes owning WordPress a great business move.
WordPress Personality
WordPress has developed a great way of having your site personalized and easily customizable, so you could adjust your web pages to fit your business needs. You can at very affordable prices, or for free, pick any WordPress package between Basic, which is free, Professional or Business package, and start working on your business site.
Every aspect of WordPress is easily manageable and simple to set up, so anyone could easily do it. One of the crucial factors for establishing your brand is getting your site personalized, which you can easily do by managing your content, uploading media, manipulating tags and creating great site name and tagline, which should capture the visitors' attention and keep them engaged and returning.
WordPress Original Design
WordPress offers you more than 200 differently designed templates from which you can simply choose the one that suits your vision, by simply going to the Dashboard Appearance option, choosing Templates. WordPress professional designer team has developed a great variety of templates with personalized design, so you can advertise your brand originally and at affordable prices.
No matter what your business is about, you will be able to adjust your brand appearance, color scheme, your company's logo and tagline, all in jut few minutes and all by yourself. WordPress templates are made and designed to help you showcase your business the way you want it and made that process easier, by making all options and functions extremely simple and easily manageable. You can have your business site set and ready to go in minutes, all in original WordPress design and with wide choice of unique and completely functional templates.
WordPress Blog Posts
Blog posts are basically the best indicator of your activity, which will certainly help you establish your company's brand mane with WordPress. WordPress blog post options are set up to help you with your site visibility and are set to help you boost trafficking towards your site. In order to get the most out of WordPress blog posts, you should be active and post every day for at least one time, i.e. one post.
Posts are extremely easy to edit, create, publish and trash the posts you don't need or like, and you can even schedule the publishing and release the post on specific date and time. You can add tags, meta-tags, upload media and do alt-tags to uploaded images on your site. All of these options are meant to help you increase the number of visitors you are having on daily basis, going towards establishing your business brand with WordPress, all easy and simple.
https://getyoursiterank.com/wp-content/uploads/2015/01/Branding-with-WordPress-–-Great-Way-of-Establishing-your-Brand.png
270
651
Online Ion
https://getyoursiterank.com/wp-content/uploads/2016/09/logo.png
Online Ion
2015-01-23 15:49:48
2016-07-02 09:44:37
Branding with WordPress – Great Way of Establishing your Brand